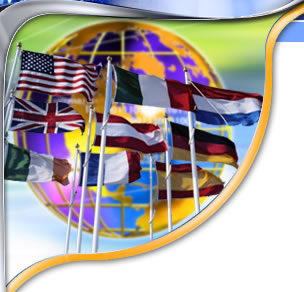 Prince McMecha Life Care Foundation (PEMLICAF}
A Non Govermental Organization (NGO).
Professionals in Campaigning against human trafficking,illegal Immigration & Related Matters.
"So do not fear, for I am with you; do not be dismayed, for I am your God. I will strengthen you and help you; I will uphold you with my righteous right hand." -Isaiah 41:10

Prince McMecha Life-Care Foundation,is a non-governmental,non -socio-economical,non-political and non-profit organization.We are registered Non-Profit Organization under Nigeria Government registration act.


We conduct international programs for international missionaries, and outreach in Africa.

We support International team or partners to make sure that they are safe and their mission is totally accomplished.


We organize international Crusades, Conferences, Seminars, and Workshops.Also we help international missionaries to be located in the right place of their mission field, gives them guidance and assistance they needed to fulfilled their missions. We are non-denominational. We are committed to reaching the Un-detached people group in the rural communities of Africa and Asian Countries.

Our mission strategies -Annual medical outreach for the Orphans, homeless, sick, and the less privileged, Hiv/Aids and Malaria Fever victims. Setting up private Christian School and Vocational Center for the jobless and unemployed. Drilling wells for fresh water supply for rural communities'. Providing Christian library service, proper Christian Education.

Our focus is on soul winning, missions and church growth with a special emphasis on revival meetings to restore fresh fire in churches that are getting cold,healing and miracles, through salvation message. To impact lives and see lives changing.


Our target is on the youth/young adults getting them trained ,making them disciples of Jesus Christ and getting them involved in evangelism,missions,leadership roles in communities.Serving God with their all to the glory of God.

Our mandate is to liberate mankind from poverty, ignorance, and instability in Christian faith. We love all mankinds, no matter where you come from and where you live, we love you and are proud of you.

Our Vision-(Matt.25-33-46)
1.Feed thee Hungry----------------------------Food Ministry
2.Provide clean drinking water-------------Water Ministry
3.Clothing the naked--------------------------Clothing Ministry
4.Accommodate the Orphans,Widows---Shelter Ministry
5.Heal the Sick-----------------------------------Medical Ministry
6.Intercede for the weak-----------------------Prayer Ministry
7.Encourage those in Prison-----------------Visitation Ministry.

You can be part of any of this Vision by simply fill the form at our partnership or intership place.You can donate,support,choose a project or sponsor a project and God will blesss you,family,work and ministry. This is not one man or two people vision,its you and I to fulfill this great commission,so be proud of being a blesing to others through this ministry. You can contact us also if you want to adopt a child or sponsor a child in Africa and India,and we will work things out,Amen.

NOTICE: If you are interested to build College,University,High Educational Institute or Hospital Contact me for negotiable and affordable land to be given in Nigeria. Please Only Serious Minded should Contact us.Philanthropist can adopt a project or bring their vision or project outline,and we will support.

DEAR BROTHER,FRIENDS IN CHRIST IT'S MY PLEASURE TO INTRODUCE THIS GREAT VISION AND DREAMS TO YOU.THIS VISION NEEDS PEOPLE LIKE YOU AND I TO MAKE IT A SUCCESS.
PLEASE YOU ARE WELCOME TO DONATE,SUPPORT,AND GIVE TOWARDS THIS PROJECT. "CITY OF DAVID PALACE ".


CONTACT US WHEN READY TO SEND YOUR SUPPORT,DONATION EITHER IN CASH OR WANT TO SHIP MATERIALS TO HELP,SUPPORT AND BUILD THIS PROJECT.

ALL DONORS,SUPPORTERS OF THIS PROJECT ARE STRICTLY BENEFICIARIES WITHOUT ANY FUTURE COST OF PAYMENT WHEN IN AFRICA FOR EITHER VISIT BUSINESS,OR ON MISSIONS/VACATION/HOLIDAYS.
THEY WILL ENJOY FREE ACCOMODATION,TRANSPORTATION, AFFORDABLE AND MODERATE HEALTH CHARGES,HEALTH INSURANCE AND OTHER BENEFITS.

Faith and belief comprise a very important part of our lives. A person's beliefs in many ways define who they are -- how they see themselves, what they want out of life, and more.

On this web site I'll offer a personal account of my own beliefs. I'll describe how my beliefs have changed my life in profound and exciting ways, and how I think they might change the lives of others.

I'll also be sure to provide links to my favorite sites as well as information about organizations that help strengthen or support my beliefs.

Thanks for visiting, and be sure to get in touch and let me know what you think!

Fill this forms if you want to invite Apostle Prince Nnams Kalu to Minister in your church,confrence,serminar,workshop or crusade. or Send your testimony

Prince McMecha Life-Care Foundation International Headquater is located in Valencia Spain. Telephone: (+34) 606-827-665. PEMLICAF has network partners who minister to orphans, street children, and children from destitute families located in the following countries: Burkina Faso, Democratic Republic of Congo, Ethiopia, Gabon, Ghana, Gambia, India, Ivory Coast, Kenya, Liberia, Nigeria, Rwanda, South Africa, Sudan, Tanzania, Togo, Zambia, and Zimbabwe.
Prince McMecha Life Care Foundation (PEMLICAF) is a non Governmental Organization based in Spain. People who care about the African men, women, children and those in desperate social and economic needs established the Foundation. The Foundation is a result of what many of us see in Radio, Televisions even in magazines the poor life of the people living in the African continent.

But worse still the impact of wars and HIV/AIDS epidemic which has created a lot of Orphans and widows of which Governments of Africa are trying hard but with very minimal success because their economies are very dependant in the developed countries. Surely we the people of Spain need to do something as to save some major social needs of Africa to support in the world need of making Africa a better place to live. The PEMLICAF is working in collaboration with organizations and people in West Africa who are the target beneficiaries.

PMLCF website helps you navigate around the collective action of civic Organizations in Africa. However, the activities influence and are influenced by those of other civil society actors. These include economic and cultural associations, religious and professional bodies – actors that play the role of being a voice for the public good.

PMLCF is evolving into an autonomous force that transcends fragmentation. Prince McMecha Life Care Foundation, helps it to be better coordinated for more effective participation in 'donated', 'dominated' and new spaces.

The site gives you invaluable news, views, distilled research and in-depth critical analysis on various policy and topical issues, from a unique and autonomous perspective. It provides you the opportunity to interact with others on topics that interested you.
Copyright © 2003 - Prince McMecha Life Care Foundation | Site design by MacDekons Web Design